Let Options help get you there sooner
Options for Homes is Canada's largest developer of condominiums working exclusively on making homeownership more affordable. We believe whole-heartedly that a thriving city is one in which a diverse group of people can live, work and play. We believe in a housing market that is accessible to our workforce, our service sector, our creatives and to our next generation. A city that welcomes rather than excludes. That's why our mission is to help you get into a home of your own sooner with the Options Ready Program.
The Options Ready Program helps bring homeownership into reach

Here's what you need to qualify
Have as little as 5% down payment

We'll help you access an additional 10% to 15% to increase your down payment.

Qualify for a mortgage

The Options Ready Program is available to anyone able to secure a mortgage from a bank or credit union.

Intend to live in your condo

No investors, please. We build condos for people who want a place to call home.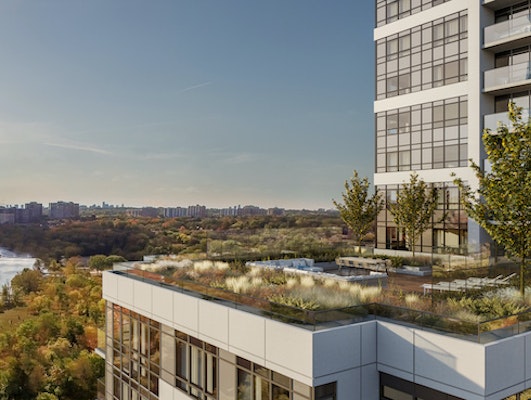 Final release at The Humber
We have a selection of 3-bedroom suites remaining at The Humber, located at Lawrence Ave. W and Weston Rd.
Learn More
Coming soon to Scarborough
Options for Homes is developing a new multi-phase community at Markham Rd. and Dunelm St. Register for updates on the sales launch.
Register Now
Meet our collection of communities
From The Distillery to The Junction, from Scarborough to Weston, Options for Homes' communities stretch across the GTA. Here's where we're building now.
What people are saying about us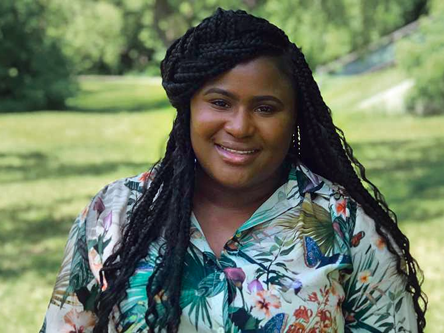 Getting help from Options to own a home means a lot. To be able to establish ourselves in our jobs and have a home that's ours, it means so much.
- Cheyenne from Toronto, ON
I never thought that the idea of owning something would matter that much to me. But it felt so powerful.
- Shannon from Toronto, ON
I am so happy to be able to provide a home for my children, put down roots, and start new memories.
- Cheryl from Toronto, ON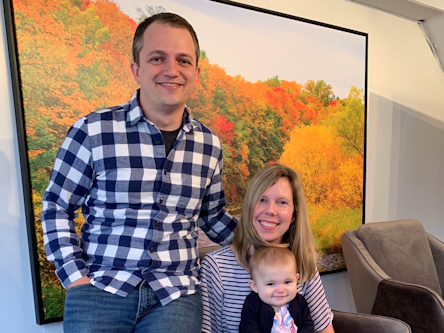 We had resigned ourselves to renting forever. So, when we learned that purchasing could actually be possible with Options, we jumped as quickly as we could.
- Sheena & Adam from Toronto, ON
As a first-time homebuyer, the experience with Options for Homes has been amazing from start to finish. They really help to demystify the process of buying a condo.
- Visha from Toronto, ON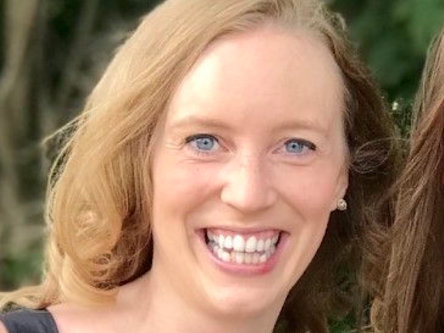 When I saw that the price would be like rent but in a mortgage, and the 5% was something that I had, it felt possible. I had no idea it was something I could do.
- Cassie from Toronto, ON
Frequently Asked Questions
We know you have questions about how Options for Homes can help you become a homeowner. We have answers!
See all questions
What is Options for Homes?

Options for Homes is Canada's largest developer of affordable ownership housing. As a non-profit social enterprise our sole mission is to make homeownership more accessible for middle income households. We do that through the Options Ready Program, which is designed to help people become confident home buyers, provide financial literacy, and access to a shared equity down payment that helps make ownership more affordable. We have been in operation since 1994 and we've won nine industry awards. Our 15th condo is currently under development.

Read On

What qualifications are there for Ready Program?

The down payment support available through the Options Ready Program is accessible to anyone looking to purchase a condominium with Options. The only requirements for down payment support are that you can qualify for a mortgage from a primary lender (a tier 1 Canadian bank or credit union), that you make a down payment of at least 5% at the time you sign the purchase agreement, and that you intend to live in the Options home.

Read On

Can I buy an Options condominium as an investment?

No. We build condominiums for people who are looking for a place to call home. We strongly discourage investors as our mission is to help people to become homeowners. Upon purchase, you will need to sign an affidavit stating that you will occupy the unit. If you receive down payment assistance through the Options Ready Program, you will be required to repay it if you choose to rent out your suite.

Read On
Stay up to date
Sign up for our newsletter for the last news and updates about our developments.