A quick walk outside these days reveals all the telltale signs of spring – buds forming on the trees, tulips and daffodils bravely poking up from the cold soil to reveal their joyful colours, fresh rains washing away the remnants of winter. Every year, Mother Nature cleans up the house, readying it for the resplendent days of summer.
With so much rejuvenation in the air, it's no surprise that the urge for spring cleaning hits with uncanny regularity. Out with the winter, in with a new breath of fresh air and a fresh space. And with everyone close to home for the last year, the need for spring cleaning has never been greater ­– because being at home all the time invariably means more clutter.
While we can't help you with how much cooking has been required during lockdown life – so much cooking! – we have scoured home décor sites for stylish finds that pull double-duty for controlling the clutter in small spaces.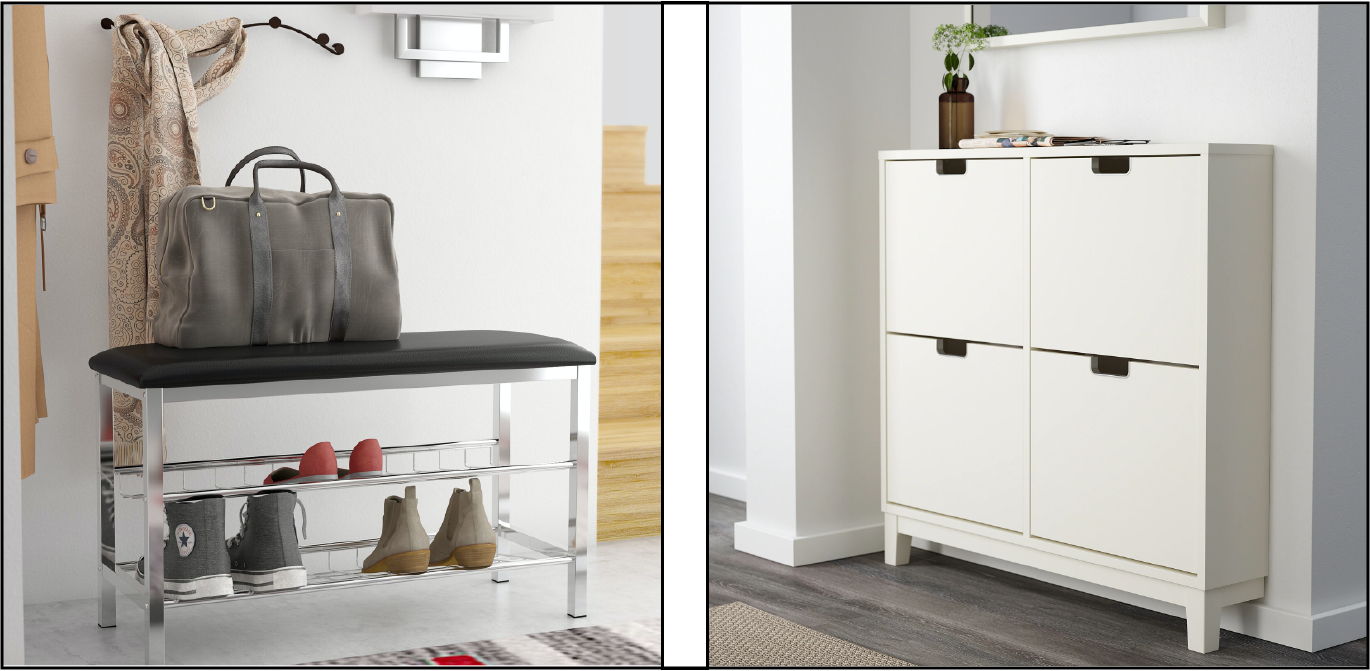 For the hallway
What is it with shoes? Once slipped off, they become front-door death traps, determined to trip all who pass. Tame the footwear frenzy with a sleek shoe cabinet, like this one from IKEA that hides all manner of clutter, including shoes, mitts, hats and scarves, and provides a handy ledge for keys and sunglasses. Or opt for an inviting shoe bench, allowing you to take a load off while keeping sneakers corralled.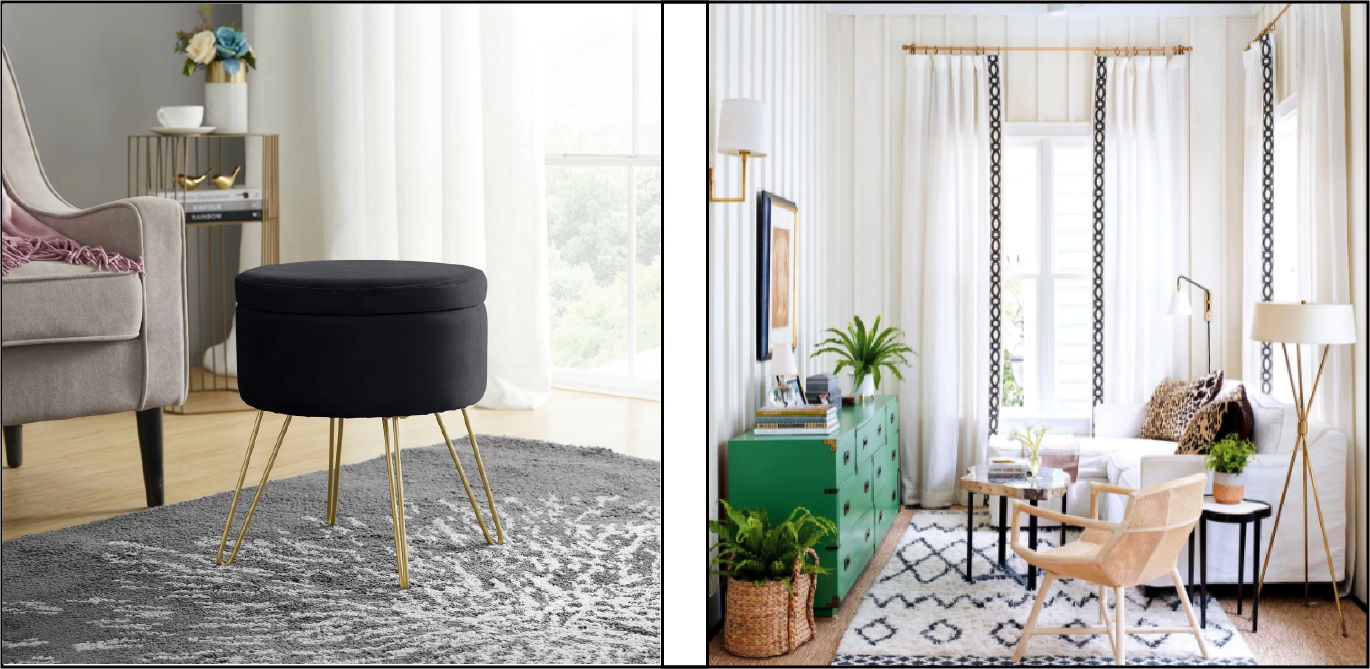 For the living room
When it comes to small spaces, multi-hyphenate furniture is the way to go. Take this charming, round ottoman. Tuck it in a corner and it becomes a side table (the lid even converts to a tabletop). Pair two in the middle of the room and top with a functional tray and it becomes a coffee table. Have guests? Place it around the room for extra seating. Best of all? A storage compartment creates room for your wayward items.
Another great way to slay clutter is to use a low and wide dresser as a TV stand. Sporting more drawers than typically found in a media stand, this storage hack means you'll always have a place for the remote… and blankets, and magazines, and…. Check out this Better Homes & Garden article for this and other clever living room storage ideas.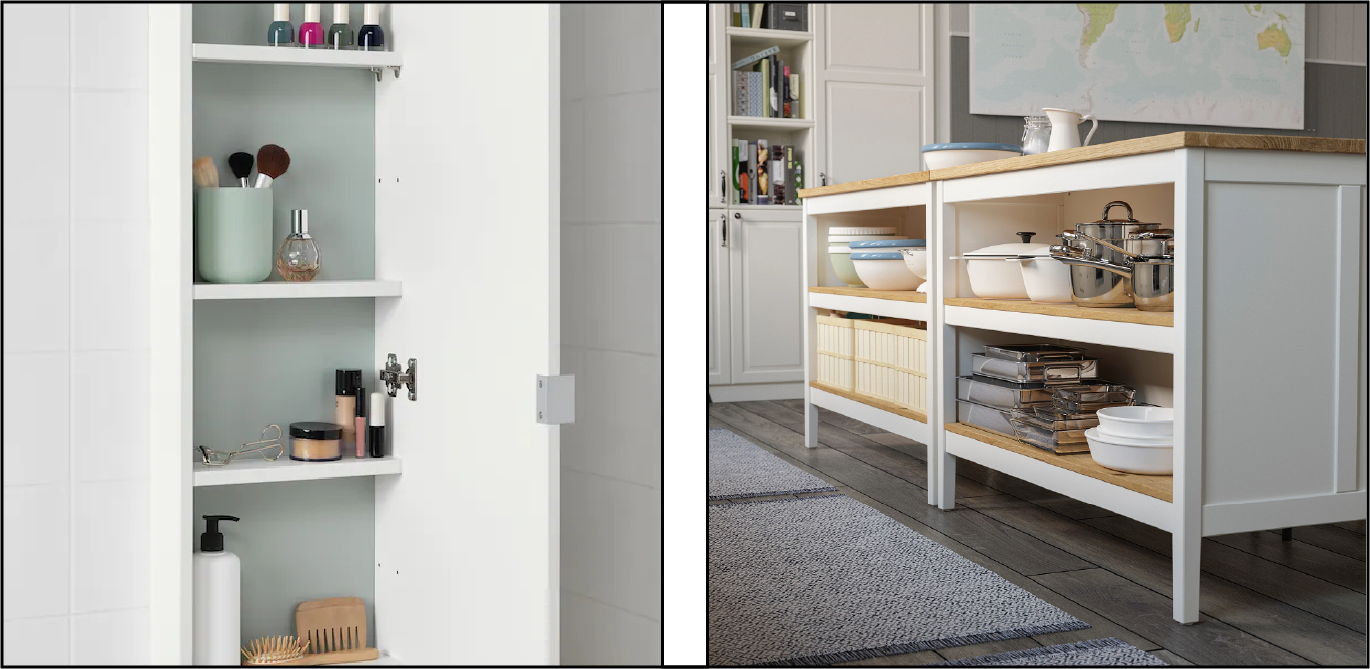 For the kitchen
The common fate of any kitchen seems to be "no matter how many cupboards you have, it will never be enough." Luckily, there are ways to up the boost shelf capacity with minimal excess wall space. A tall, narrow storage tower is perfect for canned goods. Reimagining a shallow medicine cabinet is a stealthy way to eke out more space for glassware or pantry staples (tip: forgo the back panel for more shelf depth!).
You can also extend counter space a well-placed island like this one with a solid oak top. Look for one with seating and shelving so you can stow larger items like mixing bowls, griddles and large pots. Perfect for enlisting family members for dinner prep!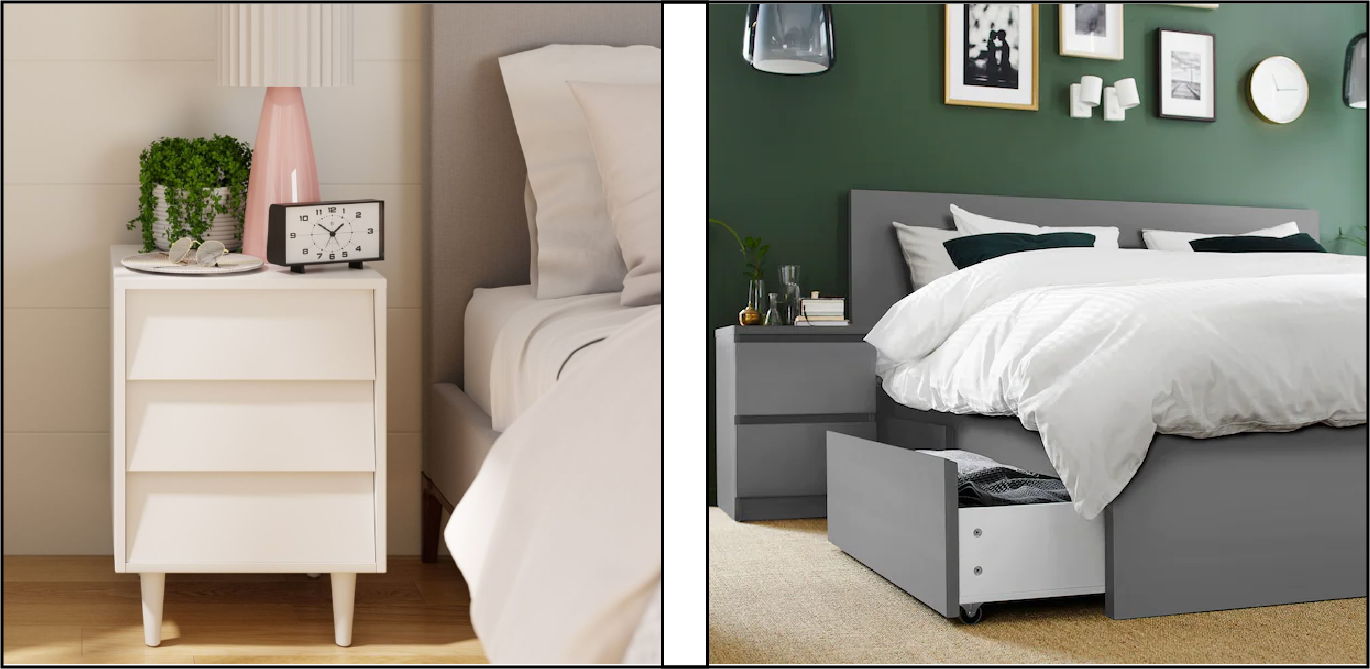 For the bedroom
Who says a bedside table is just for books? Who says only stray socks live under the bed? Not us! Where there's furniture, there's opportunity for clutter-busting storage. A bedframe with drawers is a must-have for any small space.
And a nightstand that combines style with multiple drawers is perfect for odds and sods – or can even double as a covert sock drawer.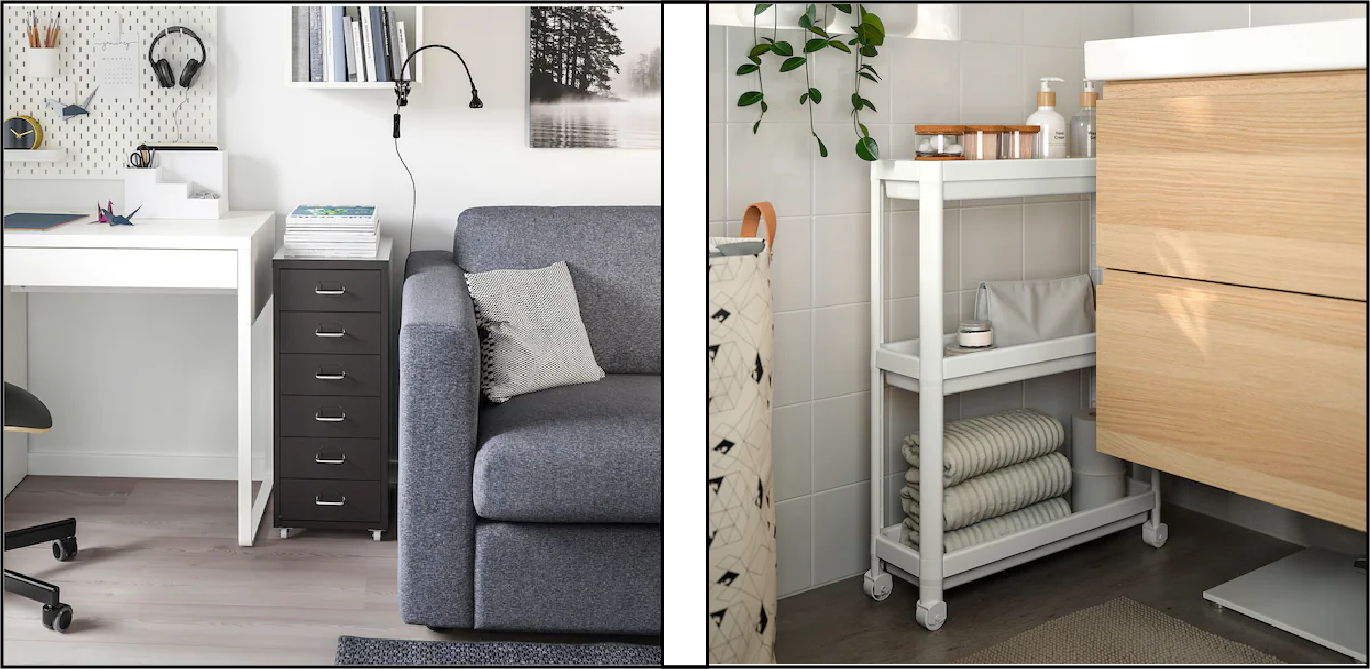 For tight corners
You know those places in a home where piles of stuff accumulate that seemingly have no home? These rolling drawers are a perfect solution. Clutter workhorses, capture everything from cords to kid's craft supplies, spare batteries to reams of paper. Tuck one under a desk in the office, use them as bedside tables, nestle one in a living room corner to offer storage in a tight space. Or nudge two or three together under a printer, become a table and drawer bonanza in one!
For even tighter nooks, slide a slender cart beside the toilet to house toilet rolls, cleaning products and more. With carts like these, no space will go unorganized!