Real estate is a favourite topic of conversation among Canadians. From chatter about a red-hot market to lamenting the challenges of saving for a down payment, people have a lot to say about homeownership.
This common knowledge about property tends to focus heavily on the resale house and condo market. However, the pre-construction market is a different beast because it takes time to build your new home. Purchasing with Options for Homes, which provides access to down payment support through The Options Ready Program, is even more unique.
To help prospective buyers understand how Options from Homes differs from conventional developers, here's a step-by-step guide to buying an Options condo.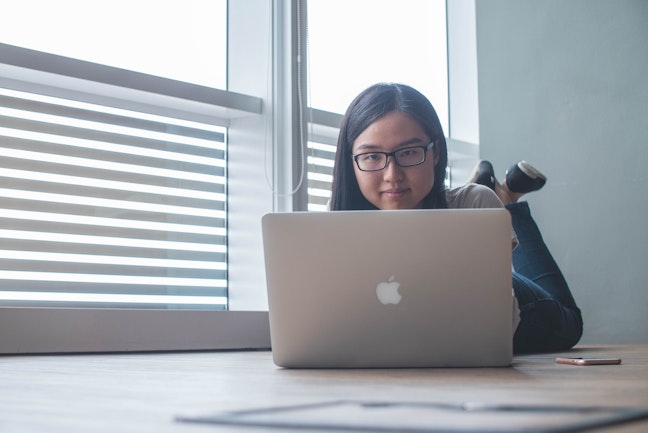 Get a mortgage pre-approval
The first step to purchasing a condo with Options is understanding how much of a mortgage you'll likely qualify for. That's why we ask that you get a pre-approval first. This is a conditional commitment from a financial institution that they will give you a mortgage and outlines exactly how much you can afford. You can read more about why you need a mortgage pre-approval here.
We ask purchasers to visit one of our partner banks for their mortgage pre-approval. As long-time partners, they understand the Options Ready Program. Contact us to find out which representatives at these banks can help you get pre-approved for our program.
Find the right suite for you
With a pre-approval in hand, it's now time to find a place that suits your needs. You can do that by discovering what communities Options has in development and registering* for any that interest you.
The down payment support made available through the Options Ready Program is only applicable to Options developments. In other words, taking advantage of the program means finding the Options community that's right for you.
When you're looking at our communities under development, you may notice that there's a different level of information available for different projects. How much information we're able to share depends on where we are in the development cycle for a project. We may be in active sales – like at The Humber, for example. This means we'll have pricing and floor plans available. If you get in touch about a project that's still in development, however, we'll keep you updated closer to when sales will start and more information is available.
To move forward with a purchase with Options for Homes, you'll need enough money for as little as 5% down payment, the ability to secure a mortgage at a tier one-bank or credit union (once again our partner banks are the preferred option), and the intention to live in your home.
(*Please confirm that your contact information is correct, as this is how we'll share information and get in touch with you.)
Make sure you have at least 5% down payment
A hallmark of the Options Ready Program is the down payment support made available through the program. While this helps increase a person's down payment by 10% to 15%, all purchasers are still required to have at least a 5% down payment of their own money. (The minimum is 5% of the purchase price for units under $500,000. If you're purchasing a home with a higher value, you'll pay 5% on the first $500,000 and 10% on the remaining amount.)
First-time home buyers and people with disabilities may be able to borrow money from their own RRSPs to fund a down payment through the federal government's Home Buyer's Plan.
Book a meeting with a sales representative
Now that you have found a suite you're interested in and know how much you can afford, it's time to book an initial meeting with one of our sales reps. They can help you understand how down payment support through the Options Ready Program can bridge any gap you may have in being able to afford your desired suite; they can also assess whether you qualify for additional down payment support that may be available through other sources, such as the Home Ownership Assistance Program (HOAP) from City of Toronto (these funds come with different qualification criteria, which our sales reps can help you navigate).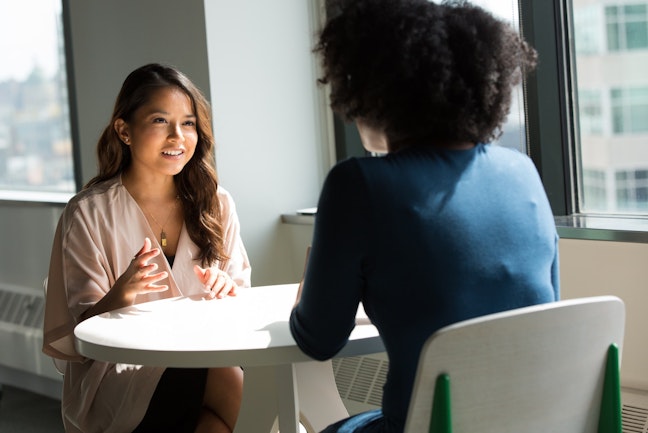 Meet with Home Ownership Alternatives (HOA)
Once you've met with an Options sales rep and narrowed in on the suite you'd like to call home, you'll know the exact price of your home and total down payment amount required to purchase. Your next step will be putting together the financing required to complete your purchase.
At this point you will meet with our financing partner, Home Ownership Alternatives (HOA), which administers the shared equity second mortgage. HOA will look at the minimum down payment required (you are always welcome to contribute more), the price of your suite, and your mortgage pre-approval amount, to determine how much, if any, down payment support you will require to bridge any gap you may have in financing.
While 10% to 15% down payment support is generally available (depending on suite size), you might not receive the maximum amount if it isn't required to bridge a gap in financing. We try to ensure you only take as much support as is needed, to ensure that you keep more equity in your home.
Additionally, if you qualify for any other sources of funding for financial support such as HOAP, you will also find out the amount you can receive at this time.
Make your down payment
After all financing arrangements have been made, you will sign your purchase agreement. At the time of signing you must be ready to provide your down payment.
You'll pay $5,000 at signing and the rest within 30 days. After that, there are no other payments or instalments required until you close on your home.
While 5% is the minimum down payment required to purchase with Options, we always encourage homebuyers to save more, if possible. A larger down payment reduces the amount of mortgage required, and your monthly mortgage payments.
Let it simmer
In the province of Ontario, you have the right to change your mind within 10 days of signing the purchase agreement. During this 10-day cooling-off period, you can choose to release yourself from the purchase agreement without penalty, with the full down payment returned in full.
After this 10-day cooling-off period, you are now legally responsible to successfully close on your purchase. When the development is completed and move-in ready, you will be responsible for obtaining your mortgage and closing with a lawyer.
It's important to note that since we don't sell to investors – as a non-profit condo developer it's our mission to sell to people who want to live in their home – we don't allow assignments. So, after the 10-day cooling-off period, you've officially purchased a home and should remain in good financial stead so that when the time comes, you're able to close.
If for whatever reason you are unable to obtain a mortgage and close on your suite, you will be in breach of the purchase agreement with Options and will forfeit the full down payment provided. We encourage you to contact our Client Success team to discuss your options if your circumstance has changed and you worry about closing.
Continue to save
After your sale comes out of cooling, all that's left to do is wait for your home to be finished. From the start of construction, the team at Deltera (our building partner), will take approximately 24 to 36 months to complete a development.
Throughout this construction process, our Client Success team provides regular updates to all purchasers, notifying them of when Options has hit important milestones in construction, such as when ground is broken.
It's also a good idea to continue saving during this period to prepare for closing costs (more on that later), or to increase your down payment. You will have the opportunity to increase your down payment when you get your mortgage, which can reduce the amount of shared equity down payment required and can lower the amount of mortgage you'll need from the bank.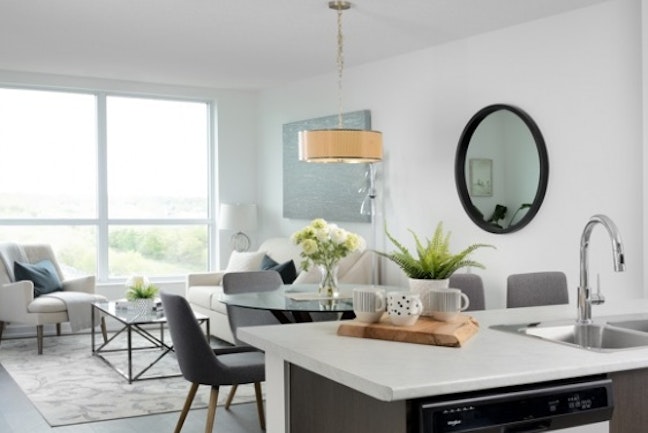 Choose your finishes and upgrades
For many purchasers, the exciting part of buying a home pre-construction is selecting suite finishes. Finish selection will happen at some point during the construction process – usually a few months after the start of construction. We offer a selection of colours and combinations to choose from for all standard finishes, and available upgrades include stone countertops, wooden cabinets, upgraded appliances and fixtures.
When our builder Deltera invites you to select finishes and upgrades, you should be prepared to pay for any upgrades at the time of selection.
Sign final amending agreements
The final amending agreement is the contract that brings all the components of your condo purchase together. It provides the total purchase price including upgrades, parking and locker. The amending agreement also outlines all of the financial information about your purchase. All deposits that you've made to date, including the total amount paid for upgrades will be listed on the agreement, along with the down payment support from Home Ownership Alternatives (Alternatives Mortgage) and any additional funds that you may be receiving (if applicable).
Tarion pre-delivery inspection
Before you take possession of your new home, we are required by Tarion to conduct a pre-delivery inspection (PDI). A PDI is one of your first opportunities to view your completed home. We will guide you through a comprehensive inspection. Any item that is damaged, incomplete, missing or not operating properly is noted at this time.
Interim occupancy
Once building construction is nearly complete, the interim occupancy period begins. This is the point at which you're able to move into your suite as we put the final touches on the building (though we pride ourselves in having all common areas complete by the time you move in).
This stage is called "interim occupancy" because you're able to move into your home but it's not quite yours yet. During this time you'll pay interim occupancy fees whether you choose to occupy your suite during this period or not. Occupancy fees cover interest on the unpaid balance of the purchase price of your condo and projected common expenses for the building. These fees are typically similar to the cost of rent, though you're not yet putting those payments to your mortgage as you don't need to secure a mortgage until closing.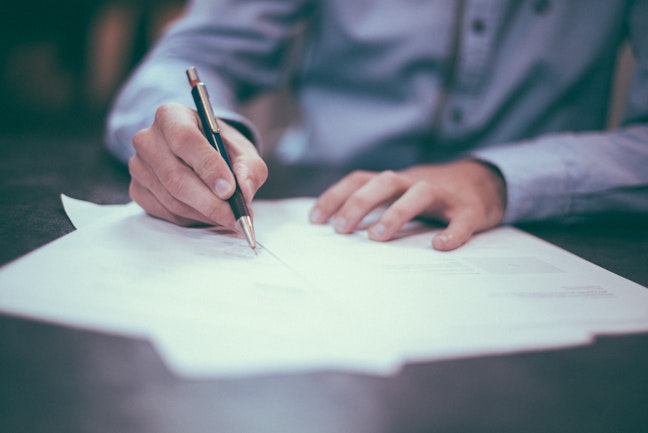 Obtain your mortgage
Your next step will be visiting your bank and reassessing your current financial situation. From when you first purchased to now, did anything change? You may have saved more for your down payment or received a raise? This can be reflected in the amount of mortgage issued by the bank.
A significant amount of time has passed since you first obtained a mortgage pre-approval, which is why we recommend using one of our partner banks at the start of your purchase journey. You'll want to work with a bank that recognizes the shared equity down payment available through Options to ensure a successful closing on your suite.
Prepare for closing
Once you've obtained a final mortgage, it's time to get ready for closing. We strongly recommended purchasers save an additional 5% to 10% of their purchase price to cover final closing costs (though the actual amount owing depends on a number of individual factors).
Closing costs include legal fees, the Tarion Warranty Enrolment Fee, Land Transfer Tax, HST, any additional development charges, and property taxes and maintenance fees. You can read more about closing costs here.
Registration & closing
Once all purchasers are living in the building and it has met all approval standards and conditions set out in the condo declaration, the co-operative development (which is how all Options condos start) is ready to be registered as a condominium building (which is what your building will be after closing). Individual unit closings begin three to six weeks after registration is finalized. "Closing" refers to the moment when the title of your suite is officially transferred to you. At this point you will begin making mortgage payments and you're officially a homeowner!