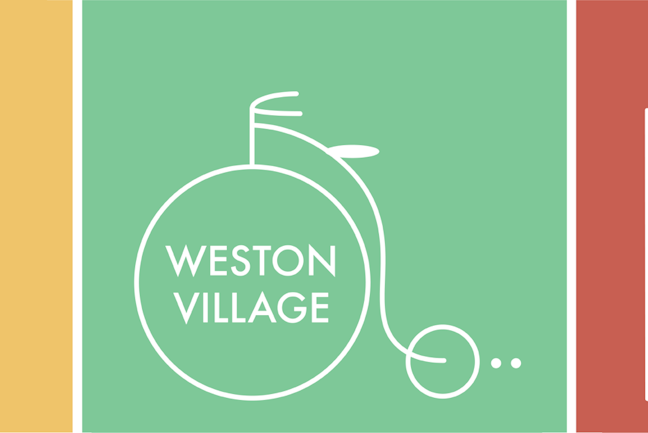 When the LCBO opened a flagship street-front store in The Junction in the fall of 2017, it was a boon for the local community, a signal that the area's retail transformation had fully taken hold. It also meant it was the first time that residents could buy a bottle of wine or case of beer locally since the start of prohibition in 1916 – a surprise, perhaps, to those who only know the vibrant and bustling Junction of today.
The fact is, The Junction was dry until 1998 and the first legal drop of alcohol wasn't poured in a bar or restaurant until 2001. This, along with the area's industrial legacy, which included slaughterhouses that were operational until the mid-'90s, meant that until recently, prosperity eluded this west-end neighbourhood.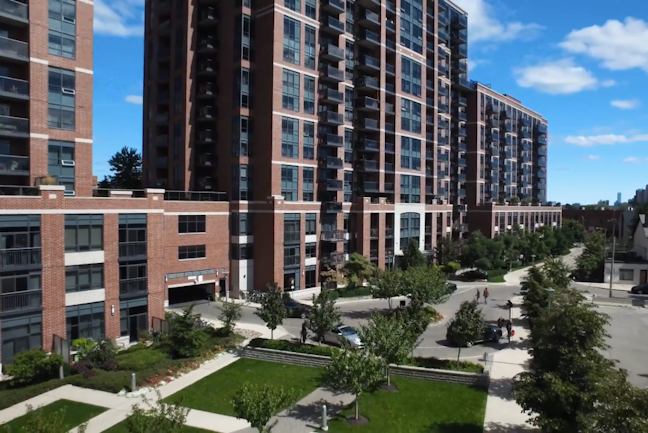 That didn't stop Options for Homes from seeing the potential of The Junction. Still gritty and undesirable by real estate standards, Options launched sales for Heintzman Place in 2007 and welcomed 643 households to the area by 2011. Now, The Junction is dotted with the hip bars, restaurants and shops of an 'it' 'hood.
This strategy of finding an up-and-coming neighbourhood before it booms is what makes Options for Homes – and it's pre-construction purchasers who invest in communities before they're hot – urban pioneers.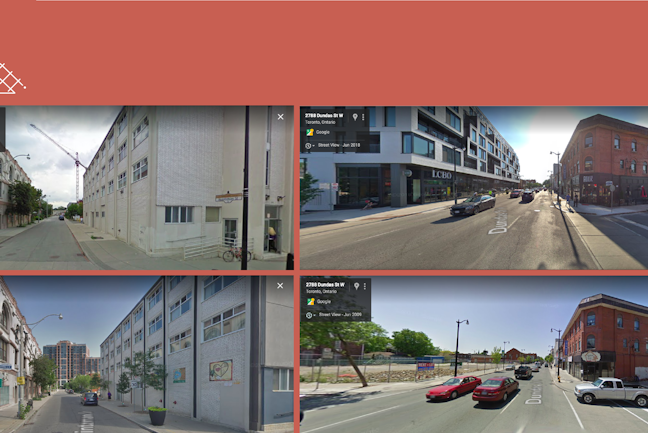 It's something that Options has been doing for 25 years. One of the earliest developments that Options ever undertook was in the Distillery District. While it's hard to picture the historical area as anything other than a destination for food, drink and artisans – not to mention its famed Christmas Market – when Options first acquired land there, it was an abandoned industrial relic.
By 2001 Options had completed 3 condos on Mill and Parliament Streets. Two years later, The Distillery Historic District opened and the rest is, well, history.
So how do we identify up-and-coming neighbourhoods? You can read more about that here but, in short, it boils down to five things: train tracks, mom-and-pop shops, artists, proximity to transit, and the fact that you've likely never heard of it.
Weston Village – the location of Options' newest development, The Humber condos – bears the telltale signs of being the next frontier on the urban range.
First, there's transit and tracks. Outside the downtown core, Weston is blessed with easy access to the city (only 15 minutes to Union station on the UP Express), and is poised for quick getaways out of town (only minutes drive from the 401 and a quick 12 minute jaunt to Pearson on the UPX). The Humber is a mere 3-minute walk to the Weston UPX/GO station. And by 2022, the Eglinton Crosstown will service Mount Dennis, just 2 km south of The Humber.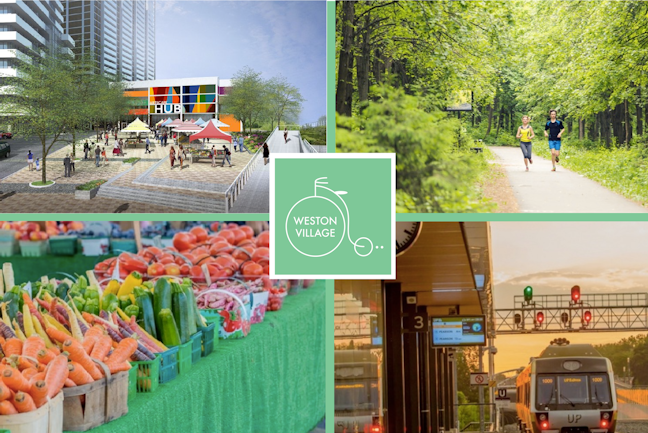 Next, there are the artists. Weston is the home of Artscape's latest hub, it's first outside the downtown core. Well known and revered for the positive impact it has on the communities it enters, Artscape fosters art and community, and Weston Common will be no different. With work-live spaces for artists, and a large new building from Rockport, Weston Commons is also the new home of the beloved Weston Farmers' Market – Toronto's oldest.
Another key reason we're bullish on Weston is that it was identified by the City of Toronto as one of 21 priority communities for urban renewal. In fact, the Weston 2021 Revitalization Strategy was instrumental in bringing Artscape to the community, and it's helping bring other developers to the area, one that has seen no large scale development since the 1970s. Along with The Humber there are a number of other projects in early-stage development in Weston – a sure sign that things are changing.
Finally, there is the immovable beauty of the Humber River. To have 13 km of trails, and Weston Lions Park, a 7.4 hectare, multi-sport space complete with pool, tennis courts and a soccer pitch, as The Humber's backyard is pretty remarkable. Plus, because it's situated on the curve of the river, The Humber's stunning southwest views are guaranteed to remain interrupted.
Just like knowing about the hottest new restaurant before everyone else (hello, bragging rights!) there are benefits to being an urban pioneer. First, when you buy a home pre-construction, you lock in prices up to three years before you move in. That means you're building equity while your home is being built. Secondly, whenever you're ready to buy is always the right time because prices are always bound to go up (read our thoughts on this topic here). And by betting on a neighbourhood that has yet to reach its full potential, you benefit from prices lower than more well-known corners of the city.
For Options' earlier urban pioneers, their gambles on up-and-coming neighbourhoods have paid off with equity gains at Heintzman Place of as much as 30% before purchasers were even handed their keys!
Almost unbelievably amidst the doom and gloom stories of access to home ownership in Toronto, families can, in fact, purchase a 3-bedroom with $40,000 and a carrying cost of about $3,200 monthly thanks to the Options Down Payment Loan, a shared-equity mortgage that at The Humber could amount to as much as $150,000 in down payment boost. Becoming an urban pioneer in Weston is within reach.