Toronto being a city of neighbourhoods, its residents are notorious for sticking with what they know. Fierce loyalty for one's hood is somewhat of a trademark quality among Torontonians.
Westenders claim to know little of life on the other side of the Don coming shy of dismissing it outright while Eastenders are fervent in their endorsement for the bucolic enclaves of the East side over the hustle of "the other end of town." Downtowners seem oblivious to life north of Bloor while uptowners insist that anything south of the 401 is legit (though some would argue that south of Eglinton is still under the halo of downtown cool, but then that's the name of the game, isn't it?) And with more people moving from the city centre to its boroughs, you're equally likely to find someone stumping for the quaint, old villages that dot the city from Etobicoke to Scarborough.
The downside of this tribalistic touting of local communities is that people often overlook what's right next to them. With a well-trod path to and from work/school/kids' activities it can be difficult to explore the hidden gems of this sprawling metropolis' former towns, villages and well-established communities.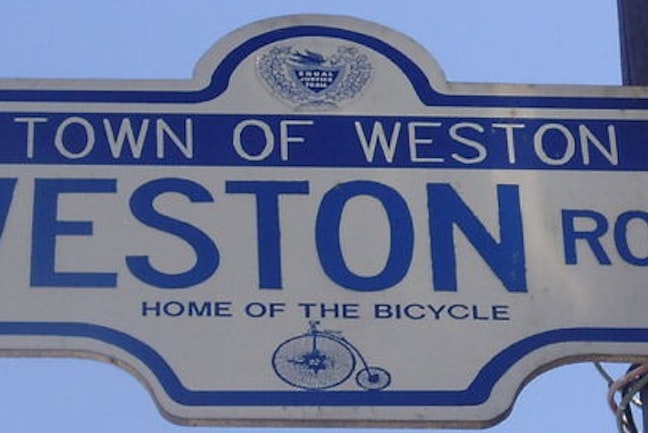 With that in mind, we cast our eyes on Weston, a historical town with roots dating back to the 1790s. Located in the city's northwest corner, just south of Highway 401, and bounded by the Humber river to the west, Jane Street to the east and Edmund Avenue to the south, Weston saw growth in 1856 when the Grand Trunk Railroad arrived, was incorporated as a town in 1881 and remained independent until 1967, when it joined the former City of York.
These days it's a community on the cusp of revival, with a strong local community, plenty of new development investment, and an enviable amount of green space. Here are 10 things you might not know about Weston.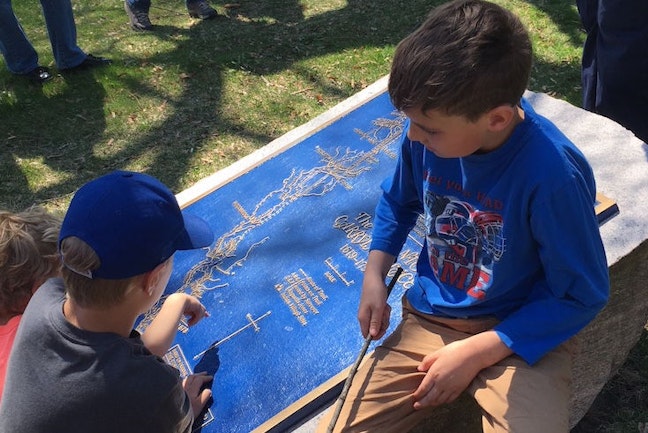 IT'S PART OF THE HISTORIC CARRYING PLACE TRAIL
The Carrying Place Trail was an Aboriginal thoroughfare used to travel inland from Lake Ontario north to Lake Simcoe. The route runs parallel to the Humber River in places, such as Weston, and was used to transport goods, including furs, dried fish, copper, and tobacco. French explorers and fur traders also used the trail from 1611 to 1793 to gain access to Lake Simcoe and the Great Lakes. A Weston Historical Society plaque at the corner of Weston Road and Little Ave honours the community's place on the Carrying Place Trail.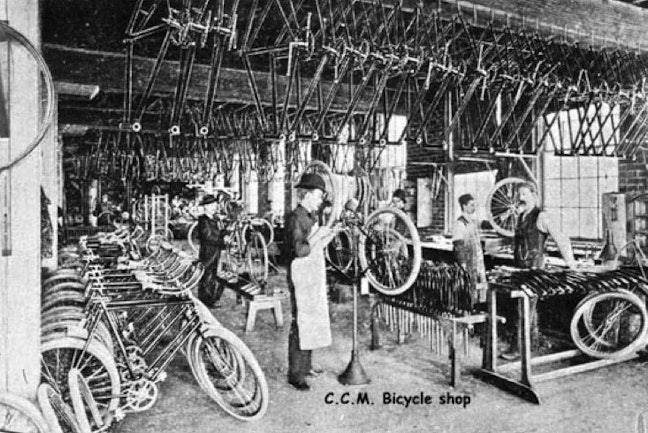 IT'S THE "HOME OF THE BICYCLE"
CCM is an iconic Canadian brand. Founded in 1895, the company manufactured bicycles from Montreal to Vancouver. After moving from its original location on St. Clair Ave. in the Town of Toronto Junction (as it was called at the time), CCM set up its manufacturing in Weston at Lawrence Ave W and Weston Road.
During WWII, CCM's facilities were taken over by the Canadian government and declared an essential war service. From 1935 to 1945, the bikes were made for the Canadian army. While the location is currently a Tim Horton's, CCM continued production of its bikes in Weston until 1980 and is the source of the neighbourhood's distinction, as noted on street signs, of "Home of the Bicycle."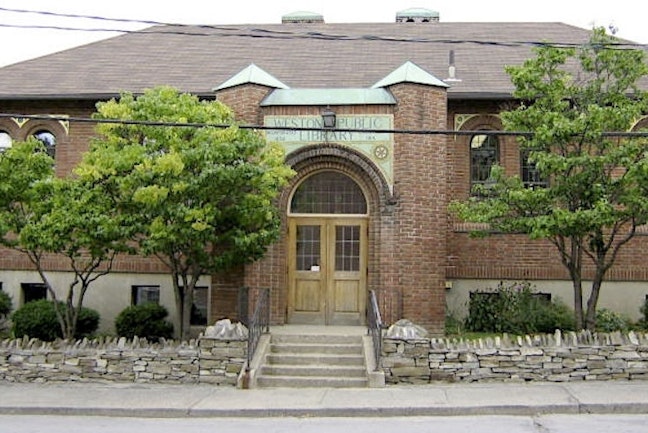 IT HAS ONE OF TORONTO'S SEVEN CARNEGIE LIBRARIES
Many people don't know that at the turn of the 20th Century Toronto benefitted from the largesse of American industrialist and philanthropist Andrew Carnegie. After retiring, Carnegie began giving much of his fortune away to cities to build public libraries.
During the early decades of the 1900s Toronto Public Library was given grants to construct seven library buildings, as were the outlying municipalities of Weston, Mimico and West Toronto. The Weston Public Library, at Weston Rd. and King St., was built in 1914 and is one of seven remaining Carnegie libraries in use (out of an original 10), along with Yorkville, Annette Street (formerly Western), Riverdale, Weston, Wychwood, High Park and Beaches.
IT'S HOME TO TORONTO'S OLDEST BOOKSTORE
The store's enduring success is owed to its ability to offer old-fashioned service while keeping up to shifts in the retail marketplace. Located on Weston Road's main drag, Squibb's is a small boutique cluttered with books, gifts and other biblioephemera which gives a semblance of a bygone era in retail. A tiny shop, it brims with nostalgia and continuity while managing to have a little something for everyone.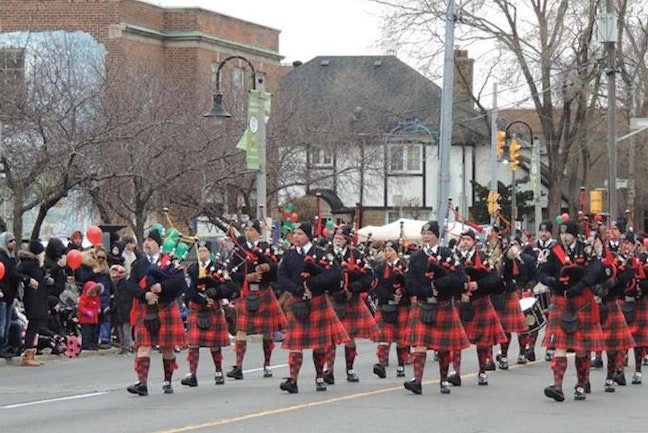 IT HAS ITS OWN SANTA CLAUS PARADE
While Torontonians excited by the prospect of seeing a large bearded man dressed in red atop a fantastical sleigh are destined to dodge traffic and jockey for position along downtown's streets, Weston residents merely need to take a stroll down to Weston Rd. to catch a glimpse of their own jolly ol' Saint Nick. Since 1979, the Weston BIA has been putting on its own Santa Claus parade, much to the delight of the locals.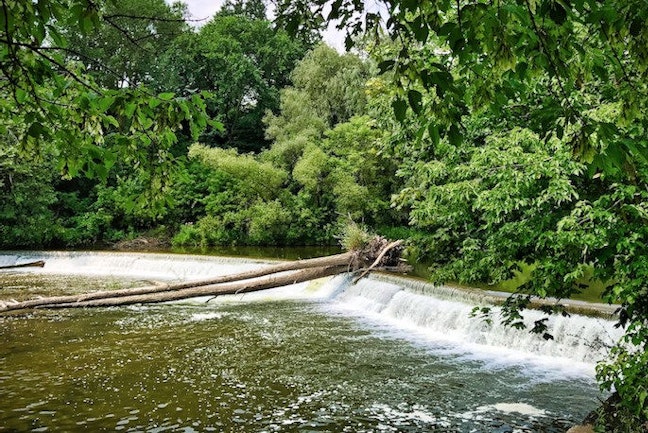 IT'S A NEIGHBOURHOOD OF PARKS
Weston boasts three major parks, each of which has its own features. Cruickshank Park on the northern end of the neighbourhood on the Humber River is a good spot for nature lovers. Known as a spot for catching glimpses of local wildlife, including beavers, ducks and spawning salmon, a number of bike trails intersect in this park. For the more adventurous, Weston Lions Park on the southside of Lawrence and also on the Humber includes bike trails and amenities like a skatepark, baseball diamonds and outdoor pool. And then there's Little Avenue Memorial Park, which is situated on the northwest corner of the intersection of Weston Road and Little Avenue. It's vital to Weston's social and cultural life with concerts, live theatre, arts and crafts shows, memorial services and holiday celebrations regularly held here.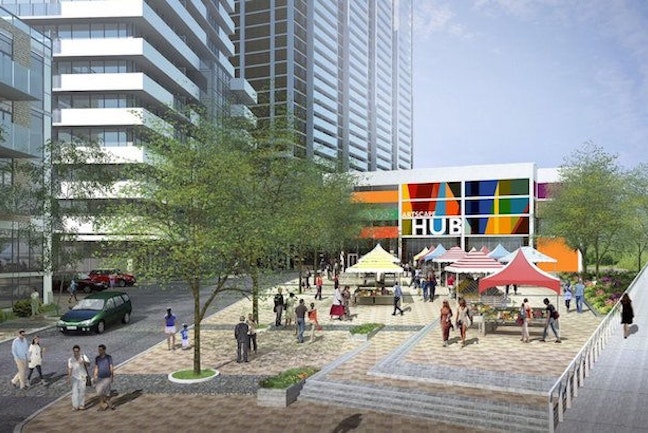 IT'S BECOMING AN ARTS HUB
One of the most anticipated developments in the Weston area is Weston Commons. A partnership between condo developer Rockport and arts organization Artscape, the project is bringing artists and affordable homes to the neighbourhood, along with new market housing. With a track record for transforming the communities it enters, Artscape promises to bring artists to the area with it's live-work units, and will bring artists, local residents, community leaders, organizations, governments and businesses together. Not-for-profit organization Urban Arts, which provides opportunities for diverse cultural expression, artistic development, training and employment to members of urban communities, will also call Weston Commons home when it's complete in early 2019.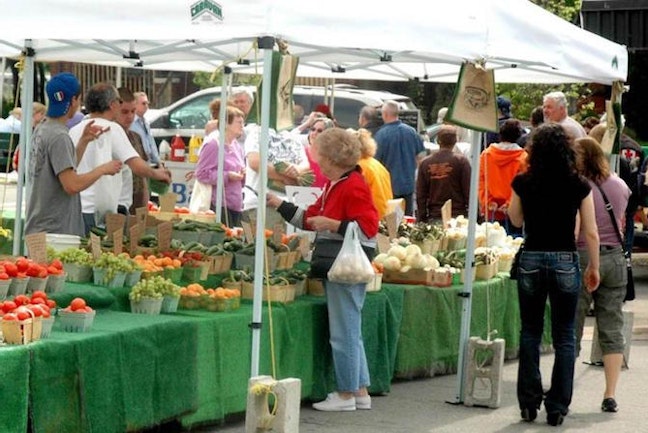 IT HAS ONE OF THE CITY'S OLDEST FARMERS' MARKETS
Boasting fresh food vendors, florists, food trucks, musicians and much more, the Weston Farmers' Market is one of the city's oldest. Founded in 1979, it's a point of significant pride among the locals. Running from May to October, the market is currently in a temporary location in the UP Express parking lot. It will return to the same site as its permanent home in the new Weston Commons hub when it opens in late 2018.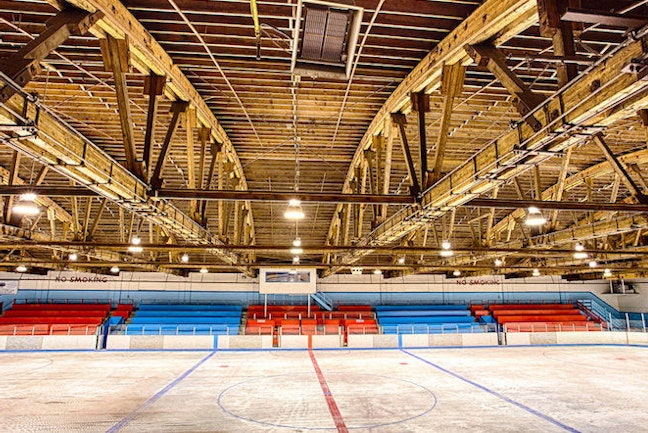 ITS ARENA IS CITY-FAMOUS FOR HAVING THE BEST FRIES
No one will argue that hockey is quintessential to the Canadian experience. And for little leaguers, rink rats and hockey parents alike, a good rink is part of the adventure. Built in 1949, Weston Lions Arena is something out of a wartime movie. With an impressive barrel roof made of douglas fir beams and and pew-like seats that seem to endorse the notion that for many, these are Canada's real churches, the place boasts old-world charm. These features, while nice, are not the main attraction, however. Just ask any little leaguer what they like most about Weston Lions and the answer will be unanimous: the french fries! Now that's something worth grabbing the skates for!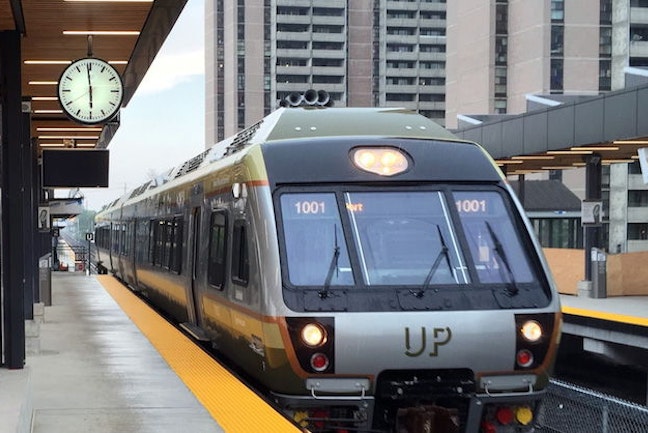 IT TAKES ONLY 15 MINUTES TO GET DOWNTOWN ON TRANSIT
A huge amount of infrastructure investment has happened in Weston in recent years, and there's more to come in the surrounding area. The UP Express located one of it's two mid-route stops here with a new station benefitting GO travellers as well. And the Crosstown LRT on Eglinton has planned a stop for Weston and Eglinton, which will make east-west travel easier.
But the story here is really about how for a mere $5.65 you can get from Weston to Union in 15 minutes on the UP. Try getting anywhere in 15 minutes on the 504 King St. streetcar!