We're celebrating our 25th year here at Options for Homes and we're really excited about this milestone! (We're guessing the photo gave that away.) This occasion has given us the opportunity to reflect on how we've helped over 3,300 families and individuals across the GTA change their lives through home ownership. Over the next year, we'll be celebrating on social and with the incredible partners, homeowners, and friends of Options. Follow us on Instagram and Facebook to find out what else we've got planned.
Making Home Ownership Affordable Since...
Building homes for 25 years means we've been at it since 1994. That got us thinking, what was going on in 1994? It was the middle of the '90s so fashion was... questionable and pop culture, particularly television, was hugely influential. We had so much fun digging into the nostalgic depths of our brain that we thought we'd celebrate all of the things that were making waves 25 years ago. Here's a sneak peek of what's to come.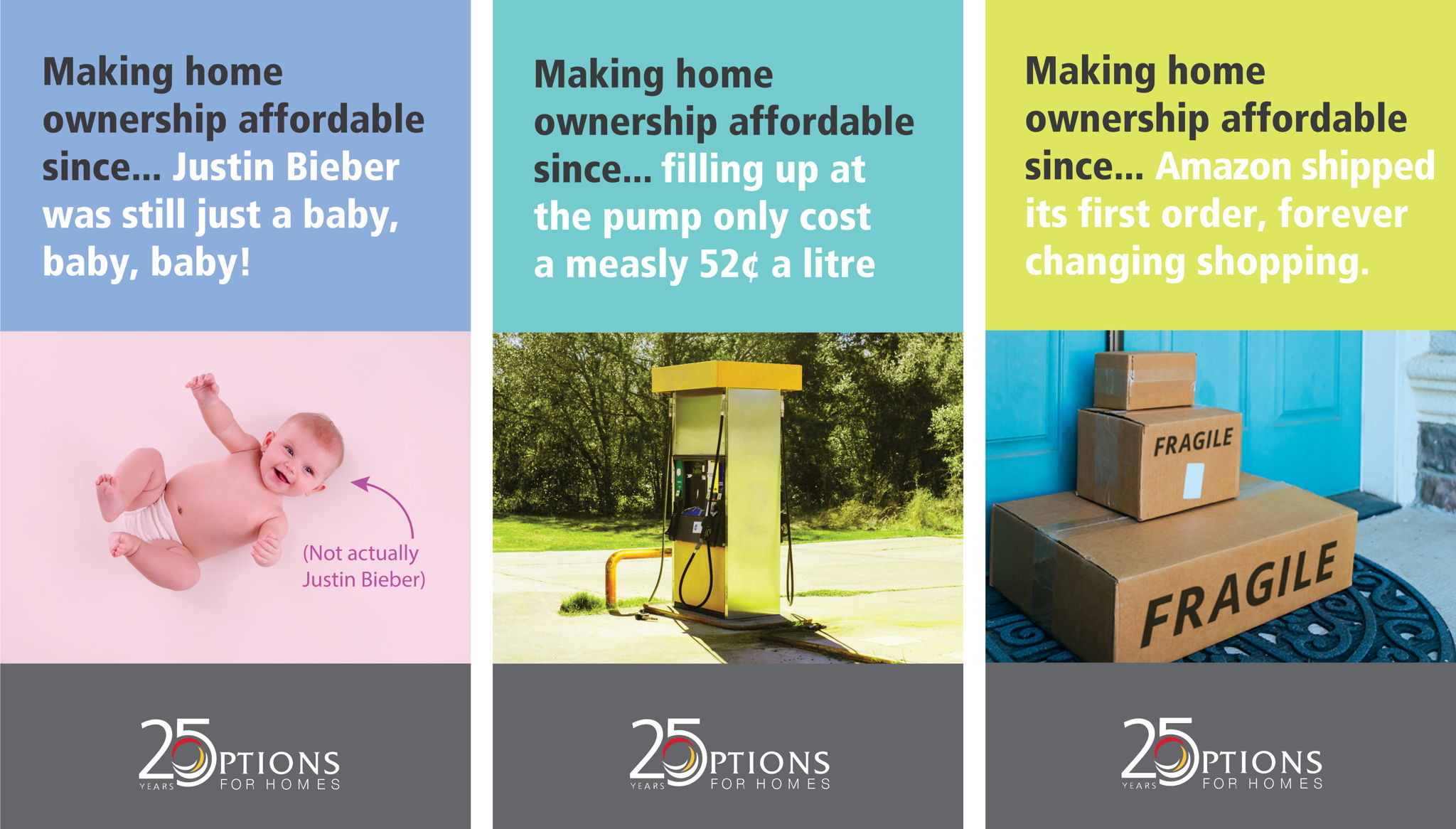 Be sure to follow us on Instagram and Facebook to see what else was going "since" Options began making home ownership more affordable.
---
25 Years of Building Homes
From our first buildings in the Distillery District to a multi-phase project that transformed The Junction, the Options story is best told in the homes we've built and the people we've helped become homeowners. Here's a look at our impact over the years...