Following a successful public sales launch, we reached an exciting milestone on September 17: the start of demolition. This was the first physical step in building this vibrant new community on the banks of the Humber River on Wilby Cres in Weston.
To celebrate the occasion, we had a ceremonial smashing party and man was it fun!
Options invited partners and purchasers to don a helmet, grab a sledgehammer and take a whack at a wall. Friends like building partner Deltera and financial partner HOA were in attendance, as were representatives from the city and the neighbourhood.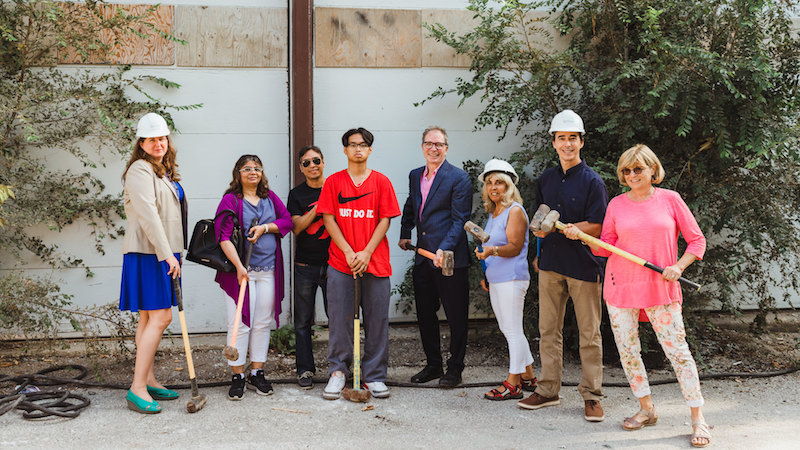 Heather Tremain, Options CEO, welcomed the crowd by acknowledging how much civic pride exists in Weston.
"There's a great history here, one that residents are proud of. But there's also a great appetite for revitalization and change. We're honoured to be part of that change, change that we hope will be accelerated by the addition of 232 new families and individuals with a long-term interest in the wellbeing of this community – people that will walk through the ravine and support the retail, children who will play at Weston Lions Park, more people to support the farmers market and to enjoy and contribute to events like Buskerfest," she said, nodding to how The Humber will have 232 suites on 22 storeys.
Councillor Frances Nunziata commented on how thrilled the community is that a long-ignored area of the neighbourhood is being turned into a new community. "It's really a blessing for the people in this area," she said. Meanwhile, Dave Bennett, chair of the Weston Village Residents Association said that the Wilby location was "the gem of the neighbourhood" before saying the the residents of the neighbourhood are keen to "support good development, and that's what I think this is."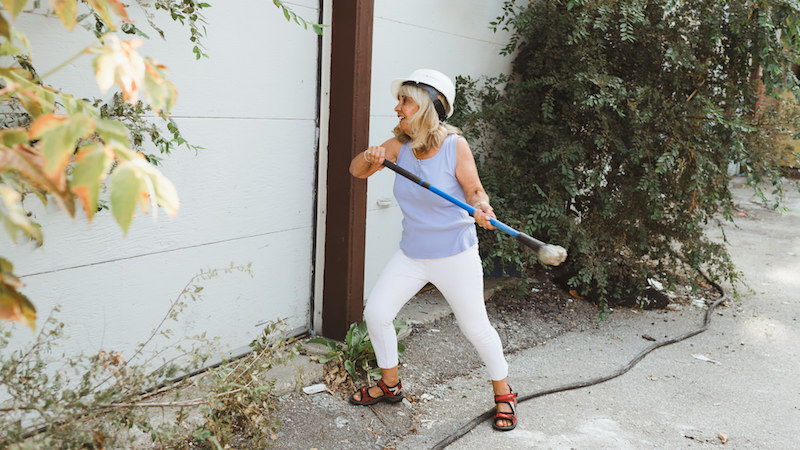 The Humber, which began presales in June and launched to the public on Sept. 5 is now over 30% sold, which means it's in the sales and pre-construction phase. Once we reach 80% sold, we'll start getting shovels in the ground!
The Humber, which is expected to be completed in spring 2021, is designed to appeal to families. Over 60% of the building consists of 2- and 3-bedroom family-friendly suites, well above the industry norm. The development is also pet friendly and boasts a first-in-Toronto "smoke less" policy, which dictates that the consumption of tobacco and cannabis are restricted to vaping devices only, thus minimizing the negative effects of smoke transfer.
Tremain said the goal of The Humber is to bring to Weston a community of proud homeowners who will come to understand the unique qualities that the neighbourhood holds. "We've spent a lot of time in Weston leading up to now. The thing we've heard most from those who live and work here is that Weston is like a small town within the city. We hope to add to the fabric of this community."
See more from the day in our photo gallery: